Here is the guide that will explain some of the ways to get from Lisbon to Obidos.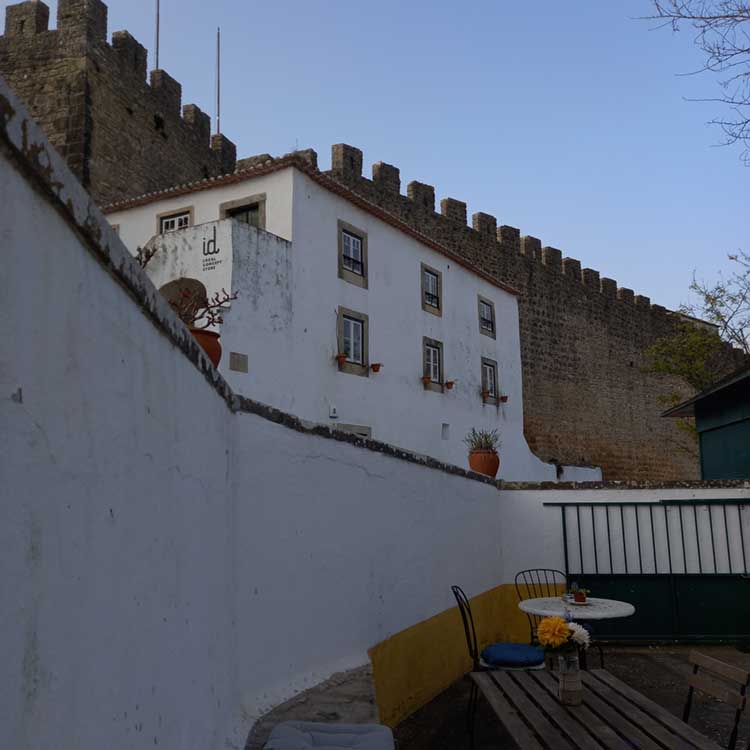 The town of Obidos is about 45 minutes by car from Lisbon, but there are several ways to get here.
Tansfer
If you don't want to drive, take the train or come by bus this is the best alternative. If that is your case please contact us so we can give you a quote and availability for:
Car
In case you have a car or prefer to rent one, our advice is to take the A8 highway in Lisbon and then get off just at the Obidos exit.
However, you have other options. You can always come by the coast and end up visiting Mafra, Ericeira, Lourinhã or the wave capital Peniche.
In Peniche you take the IP6 (free) and follow the directions to Obidos.
Bus
If you prefer the bus you have 2 options. You can choose the express network that leaves from Sete Rios (Lisbon), or the fast one that can be caught in Campo Grande (Lisbon).
The trip takes between an hour and an hour and a quarter, since the express network doesn't have stops until Óbidos, while if you decide to take the rapid bus it takes a little longer because it has a stop before Óbidos (Bombarral).
Train
Since the line that connects Lisbon to Obidos is not yet modernized, the trip by train will take much longer than the previous ones.
So, the journey by train from Lisbon to Obidos may take up to two hours, stopping in almost all the places that connect the two points.